For a young Kiwi, meeting David Beckham was an inspiration – now she plays for her country and in the Finnish National League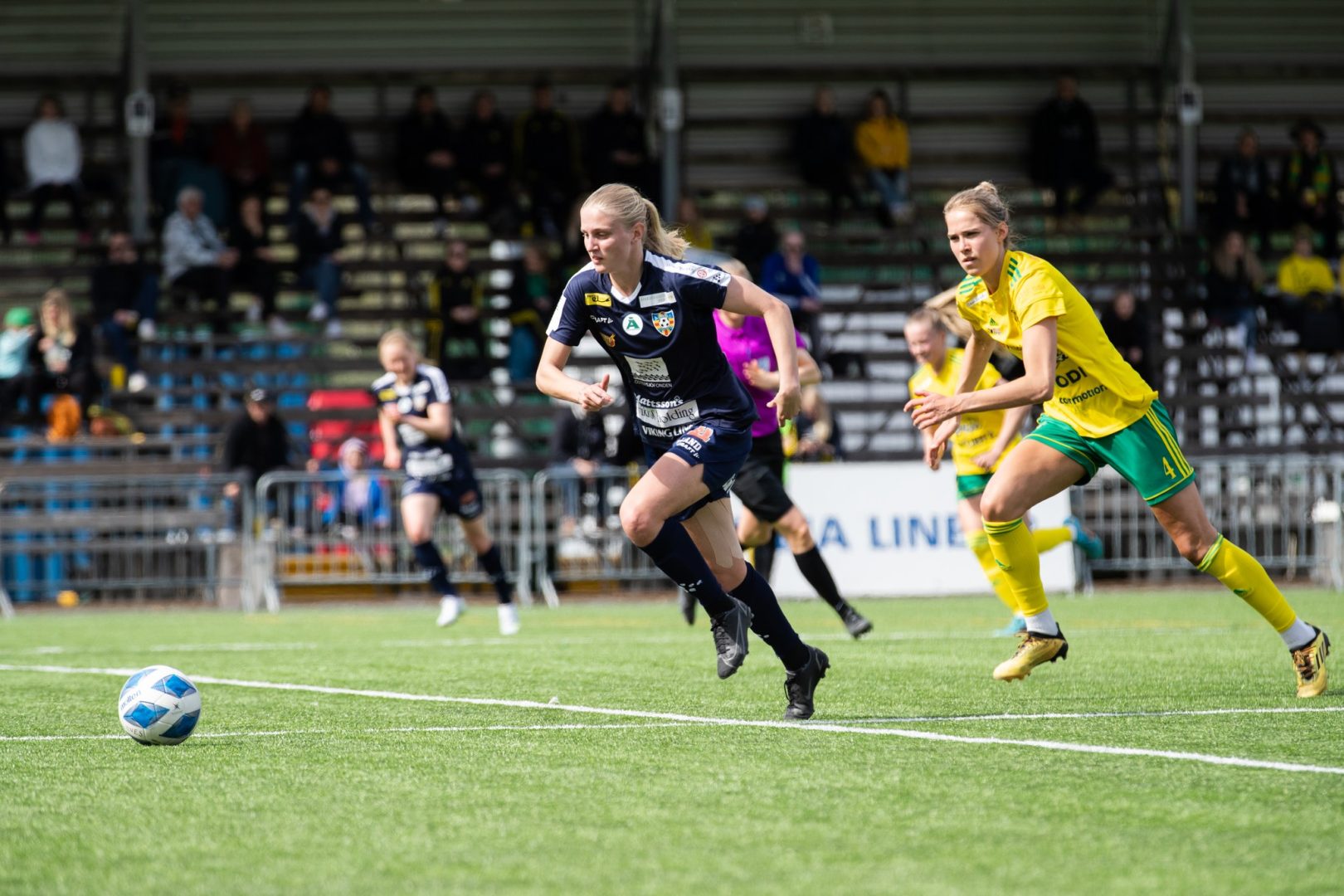 The story itself is quite traditional: the 4-year-old daughter of a football family attends her brother's matches, falls in love with the beautiful game and wants to play it also.
New Zealand international Jacqui Hand began playing as soon she learned to walk. Throughout her childhood, Hand played with the boys. She recalls always enjoying playing as a forward and scoring lots of goals.
– At about age 14 I had to move clubs so I could start playing with girls, Hand says.
She mentions an occasion from her childhood that clearly boosted her enthusiasm to keep chasing her dreams. When she was ten years old, Los Angeles Galaxy came over to New Zealand for a friendly match.
– I was one of the ball girls for that game. This was when David Beckham was in LA Galaxy, and I got to meet him.
– That was amazing!
At the time, Beckham was unquestionably one of the biggest stars in the world of football, but Jacqui's idol was still someone else – someone much closer.
– Matthew, one of my older brothers, was always my role model growing up. He also played football at a high level, and I wanted to follow in his footsteps.
Those footsteps led her to moving out and attending a well-respected Mount Albert Grammar High School that had a strong sports education programme. Matthew had begun studying there a bit earlier.
– It was hard for my family, as it was a lot of travel – but my parents helped me. They wanted me to follow my dream of playing football at a high level.
Later, there were more footsteps to follow. First, Matthew received a soccer scholarship in a college in the United States. The pattern was same as in high school, as Jacqui followed along.
Footballers always have lots of heroes, but for Jacqui, the biggest role model has always been her older brother.
– I remember from a young age wanting to grow up to be just like him.
Hand's career so far and time in Finland
Before Hand went on to play for Colorado College, where the young striker played for four years, she had already established herself in New Zealand youth national teams.
– In the 5 years I was at Mount Albert Grammar High School we won 5 league titles, 4 knockout cup -titles and 4 national tournaments. This is where I began to really know that this is what I wanted to do.
For three years, Hand was a key player for Eastern Suburbs AFC. That period is extremely dear to her, and the U20 World Cup in France was also something that she says stays in her memories forever.
– Amazing highlights in my career – being able to be up against some of the best players of my age group at the time. The atmosphere was incredible!
Nowadays, Hand plays for New Zealand women's national team and has also scored her first goal, against Korea in November 2021. Unfortunately, she was unable to participate in the team's last tour in April.
– A disappointment was being picked for the last tour in Australia for my national team but getting covid right before this, so I couldn't go on this tour.
When Jacqui isn't playing for her own country, she is delighting the football fans on the opposite side of the world – Finland. Hand now plays for Åland United and has already scored a few important goals.
As a player, she has changed quite a bit during the years. According to Hand, she mostly loved scoring goals as a youngster, but today's Jacqui Hand is clearly a "team first" type of player who tends to be a leader.
– I was captain at my college in America and I really enjoyed leading the team.
Coming to Finland wasn't planned. According to Hand, it was a result of a perfect timing for both parties. When she was training in England without a contract, her agent got contacted concerning an open attacking player's spot in Åland United.
Everything worked out, and Hand has enjoyed her stay in Finland, on the fully Swedish-speaking Åland Islands with roughly 30 000 inhabitants.
– I absolutely love it so far! The island is beautiful, and the team is awesome. The girls were extremely welcoming, and all the staff have been incredible.
She describes the Åland United group super fun and remarks that it has been very easy to get on with everyone. Hand also wants to share a shoutout to all the fans in Finnish National League.
– Enjoy watching the football and have fun!
This summer Hand is focused on winning as many games as possible in the Åland United kit.
Next summer will be a different story. Another chapter in a "dreambook".
World Cup 2023. Jointly hosted by New Zealand and Australia.
Hand and the rest of the Football Ferns playing front of home crowd.
Photo: Joope Erkkilä